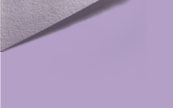 "As a professional psychic detective, who do I turn to for insight into my own life? Barbara. I know what a great reading is and I have only one person who I feel honestly and accurately answers my questions. Consistently, too! If you've ever had a reading that was vague, or left you with more questions than answers, then Barbara is the intuitive for you."

Pam Coronado, Psychic Detective
The first time I met with Barbara my life was an absolute mess and I was astonished at the accuracy in the reading. She was right all the way down to the details of why things were the way they were without a single hint from me! I have had several readings since then and each one has been precise and very accurate. What I found the best part though is that Barbara is such a down to earth person and very easy to talk with! She is honest and open and I always leave feeling refreshed and confident I am on the path God wants me to be on right now. I have recommended Barbara to my friends and if you are looking for answers in your life I definitely recommend her to you!
Jeanie Klave / Germany

At first, I was a little hesitant about some stranger telling me about myself, my life, my problems and maybe some future occurrences. Being accompanied by my best friend, Rita, I sat down and transmitted my vibes, thoughts and energy in the cards as I shuffled through them. Barbara cleaned the air before she began to lay the cards on the table. She studied the cards carefully one by one and began to tell me about my personal problems, my family, my children, my next knight in shining armor and very trying situations that I was currently going through. She would ask me some questions but I wouldn't answer, agree nor disagree with what she was saying. I tried to show no expression to her revelations yet that didn't stop her. Inside, I was in disbelief. It was hard to believe that a person could have the gift to do such a thing.
Two hours later she almost knew me better than Rita. Her predications have become reality in the unrealistic world that I was living in. Fortunately, Barbara's reading allowed me to prepare for what was coming. The confidence to push forward without allowing any additional obstacles to interfere with my future plans. I have never really believed in Tarot & Astrology or maybe I was just uncomfortable or even scared about what might be revealed. Barbara has eased that concern. She is the absolute BEST! Thanks Barbara Now, it is time for another reading.
Gabriela

The very first time ever getting a reading, I've got to say, just the thought scared the hell out of me, not to mention the fact that we were leaving for vacation back to the states. Barbara did a pre-reading before I had gotten there. Well, after meeting Barbara it was like she just lifted all the pressures and scary thoughts. Telling me about the pre-reading she had done, was so true, though she knew nothing about me at all. On that day I really felt comfortable in her home and during the reading I did some laughing, hard thinking and crying. But because of her good spirits she lifted me right up.
Barbara is such a wonderful, sweet, joyful, funny and very honest person... Now when having to go over to get my readings, it is a relief. Our world is full of ups and downs like a merry-go-round, but having met Barbara and to have her read my tarot cards was the greatest reading. I can look at life differently now and for that I can find peace of mind. I'm astonished by her readings. I've learned so much from Barbara and the readings. I just want to say Thank-You.
Regina

Barbara's readings are the first ones I can fully relate to.
I find myself involved in it without twisting my brain.
Rita Johnson

My life had become very complicated and confusing. It was very difficult for me at the time to concentrate and make a solid decision over an issue that would completely change my life. I remember saying to myself, " I wish I could find a Tarot Reader that speaks English". Being stationed in Germany, I had the language barrier to deal with. Also it was difficult locating one in the phone book and again one that was in the area. In a matter of days after making that wish, I was thumbing through the military newspaper, and I saw Barbara's ad. I couldn't believe it! Of course, I immediately called her.
I still believe God had something to do with it, He's been really good about answering most of my prayers, but this time I needed some spoken advice that I knew I could get from a reading. Barbara is a cheerful, down-to-earth person. She wasn't dressed in all that infamous gypsy paraphernalia, and her home was not a shrine to Voodoo gods, nor filled with hundreds of candles. I found her to be a simple lady, with simple answers. It made me feel comfortable to know that she chose to conduct her business in this modest manner. She was very courteous, hospitable, and she has a genuine care for peoples feelings and problems. I believe that is why she is so good at what she does, and that perhaps she is blessed.
Barbara did three readings for me. I was impressed with the degree of accuracy in everything she told me. Not only emotional feelings, but specific events she predicted which later transpired, and luckily did not catch me off guard!! It was amazing! I had been to other Tarot Readers in the past, but Barbara amazed me the most. She certainly proved herself to be the genuine article. The readings helped me make my decision and choose which path I desired to take.
I appreciate Barbara being able to help me in this way. She made a big difference in my life, and I recommend her to anyone and everyone that is having a tough time making a decision in any matter, or to simply know whatis happening in their life. I believe God has given Barbara the capability to help people, she certainly helped me out. Things are much better for me, again, God answered my prayer, and guided me to make the right decision.
Christina Barton/England

I have been going to card readers for about 20 years and have seen many, both good and bad ones. I have encountered about three that really impressed me, and Barbara is one of them. I have sought her advice on several occasions over the last two years. She truly has the gift of seeing a situation through the cards. I find her to be fair, open minded, and able to give advice that is right for the reader, because she sees the heart of the matter in the cards. I always go to her before I make any major decisions, and I haven't been disappointed yet.
Jeff McMullen

I'd have to say that one of the readings Barb has done for me really sticks out more than any others, and I suppose the issues that were involved might have had something to do with that. I was facing a very serious decision, which was going to effect not only my life, but those of everybody I cared about. I wanted to believe I was going to make the right choices, but as with anything we face in life, I was so afraid. What if I my choice was the wrong one, or the right one for me, but the wrong one for everyone else...?
Finally, after talking it out over and over, Barb sat down with the cards and all my "what ifs". To say it was an easy reading, would be a lie... but it gave me what I needed which was some peace. I didn't hear all the things I wanted to, and some of it was downright shocking! As silly as it may sound I think my biggest fear was that making the changes I wanted would somehow make me someone else, something that reading in fact confirmed. (It can be hard to face some of your biggest fears with a stranger.) I've had quite a few readings in my life, and though most had their merits; this one was exceptional.
A tarot reading is such a personal thing; you can't hide from it, yet when it's done right, it's only just a reflection of your own life and who you are. I am pleased to say I took that reading to heart, I faced the fears and I made my decisions. If I told you, that everything that was said in that reading was 100% dead on, and it all came to pass, I'm personally skeptical enough to think you wouldn't believe me, but it was dead on!! Within a week of the reading, I had the job she predicted which I hadn't even been looking for, but that made everything else possible. Within two weeks, my then husband was living with his new girlfriend (as shockingly predicted) when my fear was that I would be the one hurting him when I moved on. After a month, everything had come to pass, and I was on my own and it was good.
There were struggles, and problems, as there always are, yet nothing that Barb's reading hadn't prepared me for. Life still throws curve balls my way, and I still get readings to help find my way. I can't help but wonder how much longer I might have spent wasting my life, stagnated by my own fears without that reading. I may have made those changes myself, but the answers I found in Barb's reading... the acceptance, and the peace... they were the key I needed to unlock the door to what I wanted.
Chelle

Words can't express how much I love and respect Barb. Not only as a friend but also as my spiritual guide. She has been doing readings for me for several years now and has been (sorry about the phrasing) "DEAD ON". I only wish I had trusted the cards more when she told me to wait and not rush into buying our new home in Arizona. If I had listened I would have my dream home now and not just "a house". There are so many other aspects of my life that she has helped guide my husband and I through as well. Barb comes from me to you with the highest recommendation for accuracy and intuitiveness....LISTEN TO HER!!!!!

Best of luck....Elania

Barb has the insight and expertise to have helped me through one of the most difficult times in my life. She helped me look forward and viewed my future and incredible opportunities that were coming my way. I've known her for over 5 years and she has shown me the light in several aspects of my life and future life. I don't know what I would have done with out her skills and ability to interpret past, present and future moments for me.

Amy Jenouri - Scottsdale, AZ
Barbara,
Thank you so much for confirming what I knew in my heart. It's amazing to watch you work, to hear the words, which to me, spoke the truth... You truly have a gift and I am glad to have crossed paths with you.... I feel so much more at peace having had this reading with you.....

Namaste, Michelle. North Carolina
I have to admit that I am somewhat of a skeptical person. Although I believe in higher powers, I am of the mind set that "I will believe it when I see it." When your world comes crashing down and you have nowhere else to turn, you look for anything or anyone to help, help in making sense of your life. In doing research on psychics, I came across Barb's name. I went to her website and was impressed with what I read. I debated back and forth as to whether to contact her or not and finally decided that I had nothing to lose.

I initially made contact with Barb (via email) and from the moment we began trading emails, a sense of peace came over me. It was a sense that finally someone could help sort through the rubbish running around in my head. Maybe just maybe someone could answer all of those questions that you thought could never be answered.

Barb and I scheduled a phone appointment. At the appointed time, Barb called and I was excited and scared all at the same time. My fears were immediately put to rest. From the moment I began speaking with her, it felt like I was talking to someone I have known all my life. She was confident, funny, calming and most importantly accurate on all information she was providing for me. She was able to answer the questions I thought would never be answered. She also gave me back my confidence by reassuring me that the things I was thinking of doing were good things and that my family and I would be fine. She also provided insight into the future by telling me that someone good would be coming into my life. I told her she was crazy (which I am sure she gets a lot). I had to contact Barb again and tell her that surprise, surprise, she was right. No… she did not gloat! lol

If you are looking for some guidance in life and think you have exhausted all possibilities, let me tell you, you haven't until you talked with Barb. You not only get the answers you are looking for, but you make a friend for life!

Will I contact Barb again for periodic updates in my life and the lives of my children? You bet.

Susan M. O'Connor, Wisconsin

Barbara,

I feel so fortunate to have been drawn to you. I had seen your brochures several times and even picked one up and taken it home with me. Everything really is about a connection, and that connection just kept calling out to me, until I picked up the phone and made an appointment with you. Thank goodness for that appointment. From the moment you walked into the room, I felt completely at ease and comfortable with you. Your frankness and honesty were immediately clear. You have shown numerous times over in exacting detail, that your psychic gifts are real and in the best interest of your clients.

I cannot think of the words to express how comforting your readings have been for me in my current situation. Your insights and predictions have been dead on and have allowed me to plan more wisely. During this separation, divorce and custody battle I had contemplated seeing a therapist, but reading with you has been much more beneficial. It has made me become more aware of the self-intuition that I needed to reacquaint myself with. It has made me more confident with my own 6th sense and brought much self-awareness.

I can only recommend you in the highest form to all that are considering your services. I wish you much continued success in your endeavors. Thanks again for all that you have given me.

Your friend,

Denise Kite, North Carolina

If you want accuracy from a reading along with someone who truly listens, then I strongly recommend Barbara Minniear. Besides being an accurate psychic/intuitive, she has also been very tuned in with me. I love her level of enthusiasm and focus in her readings. What makes Barbara special in my eyes is her down-to-earth approach. She seems like the sister I never had whenever I'm on the phone with her. The result is I'm not shy about asking anything. Very engaging person.

I've been a pretty stubborn person most of my life so when Barbara warned me about a certain car she saw me purchasing in the future (and told me Don't get it!) I bought exactly what she warned me not to (I forgot the warning in the midst of some pretty hectic times for me) and have experienced plenty expensive lessons as a result. Anyhow, everything she has told me has come true. No exaggeration. Now I need to try some of her suggested positive things for my life.
Mr. F.P. Palm Springs


Barbara did a reading for me in Germany. I had never been to a psychic or had a reading done but had always wanted to have one done. I was very skeptical about it because I thought that they pulled the information out of you and that it would be a waste of money. Barbara did not know anything about me and was able to tell me about my divorce, my ex husband and what I had to look forward to. Barbara is such a down to earth person and makes you feel comfortable when you come into her home. I definitely recommend her to you!

Lesley/Germany


A quick note about "my" Barb.... I have known Barb for 30 years now and I believe we became best friends the moment we met. We have been through so much together and so much apart - but have always been there for each other. Barb is the most spiritual person I know. I am not at all - so where I lack this amazing gift - she makes up for it.
I have always been a little fearful of having readings done - I think because I was afraid to hear "bad" things. There have been a few times that Barb has given me a reading. The last time stands out in my mind the most. I was just so unhappy with my job and with my financial situation and a few other aspects of my life. She was visiting me in California and I finally relented and said yes. Well everything that was said sounded really hopeful, but I was still a little skeptical. A couple of weeks later (I think it was not even 2 weeks) - everything changed in one day at my job. I was offered a new position with a substantial raise. I couldn't wait to get home to call Barb.
She is just an amazing person - caring, funny, honest, very knowledgeable about many, many things. I am just so thankful for "my" Barb.

Jackie Jones , CA

I have known Barb my entire life, and she is such a fantastic person. She is so spiritual and uplifting. I have had many a reading with her and they always seem to make me feel like a new person. In January of last year (2007) she gave me a reading and said I was going to go thru some serious court battles with the father of my child and for me to put my foot down! She also said it would take about a year. We finished in Dec of last year, and I am a stronger person because of it. I love you Barb –

Tammy, CA
To the very lucky who have come in contact with this AMAZING woman:
Barbara Minniear is not only a very special, spiritual, important person in my life .... she is also my aunt. She has been doing readings for me for the past ten years. No matter how long it's been since we've spoken, she ALWAYS knows what's going on in my life. She knows my fears, my dreams, my hopes, and my future. And this is all just from her readings. I literally tell her nothing beforehand. I don't have to, in EVERY SINGLE READING, she tells me. This woman is so unbelievably gifted and spiritual, I almost can't believe it myself. EVERY single thing, no matter how positive or negative, ALWAYS comes true. She has known when I've had troubles with my father, when things will look up for me financially, she even predicted the death of a very close friend and fellow employee of mine. He had so many health issues for a very long time. Yet, I NEVER spoke of him to her. EVER!!
If you have any doubt in your mind whether or not this is actually possible, I beg you to try it. Just once. I promise you, this woman will AMAZE you. She will absolutely make you a believer. SHE WILL CHANGE YOUR LIFE.
If ANY OF YOU have any questions, please feel free to contact me at cypressballmom@hotmail.com.. I will answer any and all questions that you may have. God bless, and good luck.
"I had never had a tarot card reading before and admit to having been a little skeptical about Barb's ability to accurately read me, especially over the phone. We had never met and I lived several states away. However, that one hour reading was worth its weight in gold. Although I professed to be calling her wanting to discuss my career, Barbara immediately zoomed in on the one single most important issue in my life—without my telling her anything! It left me nearly speechless and in awe of her abilities. I would recommend her tarot reading to anyone whether or not they are at decision points in their lives. She will offer valuable insight."
Janet, New Jersey